Website Design Buhl Idaho
Are you a new business startup in Buhl Idaho, the Magic Valley or surrounding areas; needing to get a domain, website hosting and your first website online, or are you an established business in need of a complete website makeover or do you just want to make a few critical changes to your existing website?
Three Strands Marketing can handle it.
Our website design company is a full-service internet marketing company based right here in Southern Idaho, just outside of Twin Falls!
Not only can we design a mobile friendly, responsive website that will be able to precisely represent your growing company and grow with it; we can provide website hosting, domain registration and comprehensive internet marketing, including search engine optimization (SEO) and search engine marketing (SEM).
We can bore you with all sorts of "techie" stuff that we do, but it all comes down to the benefits that a website provides to you as a business owner or manager. What benefit should your website bring to your business?
YOUR WEBSITE SHOULD BRING YOU MORE BUSINESS!!!
It is the face of your business on the internet and should be as easy to view on mobile devices as it is a computer screen…
It should set you aside from your competition and position you as the leader in your market…
It should build your brand awareness…
It should clearly communicate your business and objectives and …
It should speak directly to your customers, both new and existing!
If your website is not doing all of these things for your business, we can help! Our team helps companies just like yours build game-changing websites and strategies or even improve upon your current ones.
So, let's have a conversation. There's no commitment. We're sure we can help. We KNOW we can make a difference!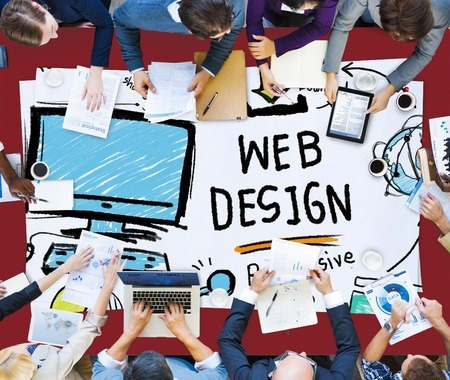 Benefits of partnering with Three Strands Marketing for Website Design in Buhl Idaho:
You will be working with a Southern Idaho local business that understands your community!
You will be working with a professional & affordable website design company right here in Southern Idaho
We offer a FREE no-obligation website consultation and we will sit down with you, in person at your business, and work directly with you to create the perfect internet doorway to your business.
We build mobile friendly, responsive websites that adhere to the latest standards in website design.
We design and develop a website that is unique to your business and is focused on finding your customers.
Contact Us to get a FREE Website Design Consultation!
208-539-9351
Your FREE Website Design Secret Report
Three Strands Marketing, is a premier internet marketing agency based just outside of Twin Falls, in beautiful Southern Idaho. We offer premier Web Design solutions for all types of businesses; local businesses, start-ups, ecommerce, and entrepreneurs alike. We created this agency with you, our valued client, in mind. The first impression you give online is more important than ever. Our team of creative web designers will build you a visually stunning website that functions on the latest technologies. Providing your business, a professional, unique and modern look that will stand out from your competitors. We develop websites that engage your audience, help drive growth, and build brand awareness.
An Effective Team Providing Better Results!
Local Internet Marketing Services that will take your business to the next level…
Three Strands Marketing offers complete Website Design Services to the following areas in the Magic Valley in Southern Idaho:
Bellevue, Buhl, Burley, Carey, Castleford, Dietrich, Eden, Fairfield, Filer,Gooding, Hagerman, Hailey, Hansen, Hazelton, Heyburn, Jerome, Ketchum, Kimberly, Paul, Richfield, Rogerson, Rupert, Shoshone, Sun Valley, Twin Falls, Wendell