Is your website built on WordPress? If so, you are not alone. Now more that 25% of websites are built on WordPress as a CMS (Content Management System). This is because it is a great open source platform with an amazing community that continues to improve and update the software at lightning speed. The WordPress team is committed to identifying and correcting and vulnerabilities with these updates.
These updates improve the performance and functionality of the platform as well as the themes and plugins. Frequently, they are also updated in order to keep your website safe and secure!
Themes and plugins also require updating to ensure that they are compatible with the latest version of WordPress and other potential vulnerabilities.
As a website owner you have three options to prevent a catastrophic downtime event on your website…
Option #1: Maintain your WordPress website yourself:
Often times WordPress website owners start out thinking that they can keep up with the updates themselves. This soon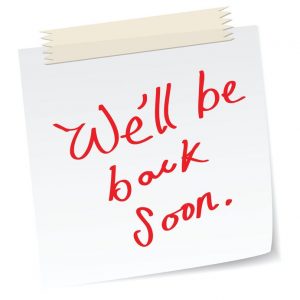 becomes something that falls to the wayside as the "more important" tasks of life such as running a business take a priority. Only to fully realize the importance once the website crashes or gets hacked. Without a current backup (or one at all) the chore of rebuilding the website begins.
This option is certainly the least expensive as far as actual money spent, but the most expensive in time spent. If you don't have a budget for maintenance, have lots of time on your hands and no income is riding on the website performance, this might certainly be your best option.
Start rolling up your sleeves and digging into CSS, HTML, MySQL and PHP. You will need to have a strong foundation on these technical aspects if you want to be a do-it-yourselfer!
Option #2: Do Nothing!
I certainly hope that this isn't really an option that you are considering! While in the short run it may work for you… eventually your website will crash or get hacked.
This will be the most expensive option in the long run, especially if your website is used to bring customers into your business, both brick-and-mortar and virtual. The loss of customers combined with the expense to completely rebuild your website may seem tolerable right now, but when it happens, it won't!
Option #3: Hire a professional to maintain your WordPress website!
While there are other cheaper ways to maintain your website, if your time has any value, this will most likely be the right s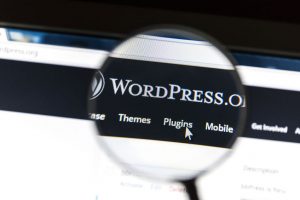 olution for you.
A professional has already learned the skills necessary to be able to efficiently back-up, update and maintain your website.  Yes, it will cost you a little bit each month (or annually), but the peace of mind that your website is safe and secure while you are able to focus on the tasks necessary to grow your business or spend time relaxing is worth every penny!
Here at Three Strands Marketing, we can give you that peace of mind!
Our thorough and complete Maintenance Package includes the four primary services to safeguard your WordPress website.
Updates:WordPress, Themes and Plug-Ins – WordPress rolls out major updates around twice a year, and minor updates get rolled out as needed. There are also updates for themes and plugins, which happen much more frequently, especially after WordPress updates.
We will check at least once a week to make sure that your website is up to date!
Backups:Regularly scheduled updates to fit your publishing needs. A website with a lot of newly added content will need to be backed up frequently, possibly daily. If you are only adding new content once a month or less frequently, a monthly back may suffice.
We will back up your website on a pre-determined schedule based on your needs. The full-site backup will be stored off-site, in a secure cloud back-up as well as on an external hard-drive.
Security:Regular updates and website back-ups will provide the best security, but should a security breach happen, we will get your website back up and running!
Disclaimer: The recovery of a hacked website due to a weak password breach is not included in our maintenance plan. We recommend a strong password for all WordPress websites.
Tracking & Reporting:How do you know that your website is working? Do you know what your website traffic is? We will send you a monthly spreadsheet that shows you exactly how many visitors your website is getting and the search phrase that they used to find you.
There will be a small one-time fee to install Google Analytics on your website, but the value you gain by being able to see trends and traffic is well worth it.
We custom design our monthly Maintenance Packages to fit your individual needs, so send me an email at chris@ThreeStrandsMarketing.com. I will be happy to see if we can create a plan for you that fits your budget!